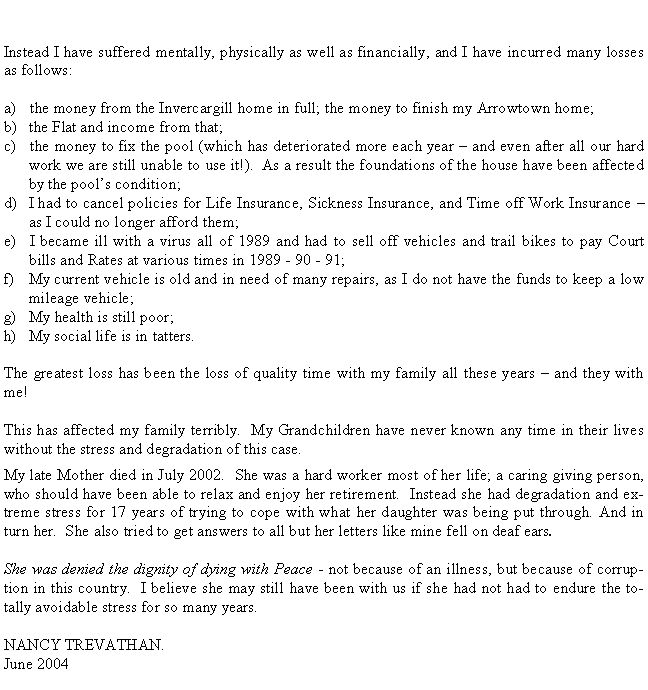 For a number of years when my children were young, I worked as a night nurse.
a) Enabled me to be home for my children during the day if off school unwell, etc.
b) An income to help my former husband set up an Engineering Business, and stay in such.
As my children became older, I went on to day work (theatre nurse).
Some years after I was separated from my former husband, and intending marriage with Tom, I sold my family home, to buy the Queens Drive home (Invercargill), to enable the front rooms to be set up as a Surgery to save rent, which enabled us to keep building, etc, the Arrowtown home.
Approximately eight years we were together. During those years we went from Invercargill to Arrowtown either Friday night or Saturday morning, nearly every weekend, and our yearly holidays, to work on the Arrowtown property.
Our time together has been Shredded, by the Lawyers concerned, and our years of hard work, is going down the bank! Not to speak of the Devaluation of the place, on top of losing the Queens Drive home, and all else!
The lower part of my home is crumbling, and so am I, still waiting for help, September 2005.
Please read the next four pages for details and photos. The photos were taken in 1996, the place is much worse now, 2005.